Shopping with a Passion!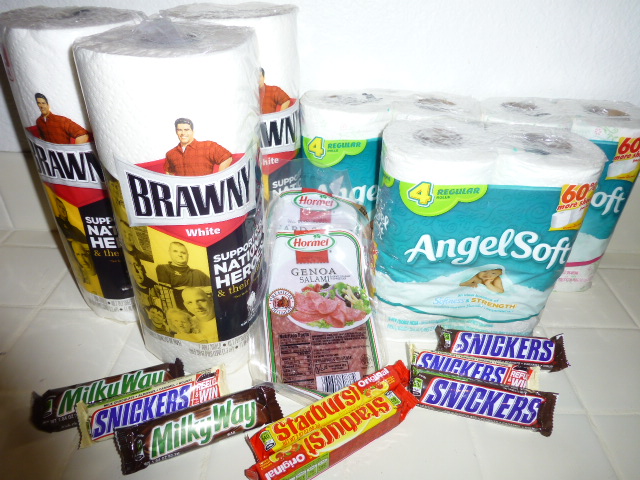 Shopping!!!!! Perfect topic for a frugality blog, right? Yes, Totally!!
I HATE shopping, hate it with a passion! I do however LOVE shopping for causes that I am passionate about… not really the actual shopping itself, but the result of my shopping trips for sure.
As I mentioned before, people have lots of prejudices when it comes to coupon shopping. However, just like any other skill, when used in a productive way, couponing has the potential to be a perfect hobby at the intersection of Humanism and Frugality.
Two causes, I personally am very passionate about, are homeless humans (specifically youth) and homeless pets.
According to the AZDES homelessness in AZ 2013 report, 27877 people experienced homelessness in Arizona last year, several thousand of them were children. In the greater Phoenix area alone 640 Youth (18-24) were living in the streets or in emergency shelters. Those numbers are appalling. These kids do NOT run away from loving, caring home situations, as popular stereotypes suggest. In many cases they try to get away from abusive situations and end up on the streets by no wrongdoing of their own.
Homeless animals outnumber homeless people 1 to 5. Those pets end up in shelters, or worse are euthanized, again by no wrongdoing of their own. In the US each year, approximately 2.7 million animals, most of them perfectly healthy and adoptable, are euthanized because they just do not get adopted.
So here's what those two causes have in common that outrages my little humanist heart: it's not their fault!! It's really not fair!!! It happens on a daily basis in a developped country like the one we live in. So let's at least try and help them just a little, ok?! Yes, a lot more needs to happen on a systemic level, than rounding up a few packs of ramen or bags of kibble, but there's something each of us can do.
While right at this point I personally can do little to change the big picture, I am trying to start with the little things, in my own corner: I try and donate time whenever I can AND I shop! Shop with a passion 😉
My favourite organisations include Tumbleweed Centre for youth development, Meowness cat rescue and Arizona small dog rescue, in addition to my local heathen tribe the Humanist Society of Greater Phoenix!
Last week for example I took $369 worth of pet supplies to Meowness, and in August they received $793 worth of supplies, that I only paid a fraction of the cost for. I usually manage to do two drop offs to the two different pet shelters a month.
That's not a whole lot, but it helps them preserve their cash for the pets medical needs and much needed spay and neuter surgeries.
Some months, such as this past June, my total pet supply donations add up to over $1000/month between the two rescues. Again not much, but it helps these organizations to feed their pets and pass on some items to homeless people with companion animals.
I have not tallied up my youth shelter/food bank donations this year yet, as nowadays I tend to drop off smaller amounts on a more regular basis, rather than bigger deliveries, that are worth tracking, but in 2013 they added up to over $4000 worth of supplies (dry cereal, ramen, bottled water, canned beans, chili, health and beauty items etc. typical items from the youth shelter wish list), again without going to extremes. I would definitely like to do more.
Usually, when I mention couponing, people roll their eyes. When we were talking about frugal living at the Chautauqua a few weeks ago, saving money on household items came up and people were complaining about how expensive paper goods are. I just shrug, smile and say "I usually get them for free".
Now that gets people's attention, LOL! Free toilet paper, yay! You don't have to coupon for the junk food, just get the stuff you need and apparently, most people actually can use toilet paper.
Whenever I happen to have coupons for foods, I don't use myself, that are free or cheap and on my favorite people charities' wish list, I'll get them, set them aside and either drop them off at the homeless youth shelter every few weeks, along with some more nutritious items, or drop them into our food bank donation box at the humanist community centre, where I spend a lot of my time anyways.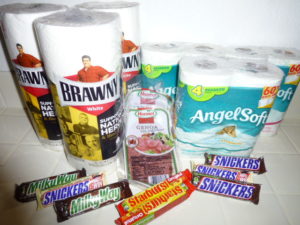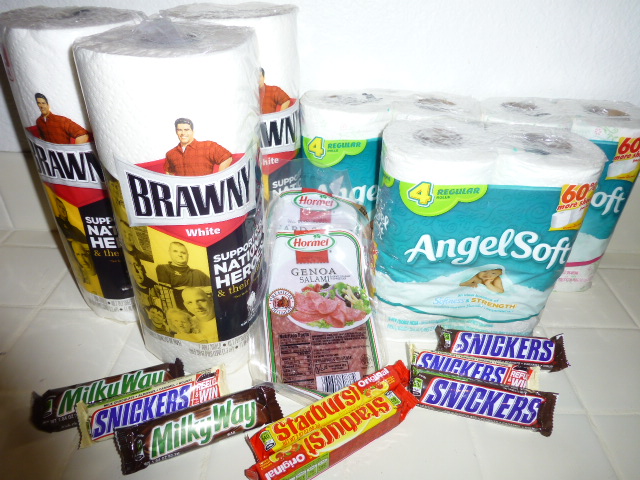 Tonight, for example, I went shopping and spent 24 cents on 16 items:
3 free packs toilet paper (12 rolls) for the youth shelter or myself
3 free rolls of paper towels for the pet rescue
2 packs of shelf stable salami for the youth shelter
6 chocolates for the honor bar at the humanist community centre
2 candy for the honor bar at the humanist community centre
(proceeds of honor bar mostly go to food bank)
A small shopping trip, whilst I was out running another errand anyways, just to illustrate how easily this can be done even for people who are just starting out. All the paper goods coupons were printables, so even if you did not have access to recent Sunday coupon inserts, this was an easy to do transaction for pretty much anybody.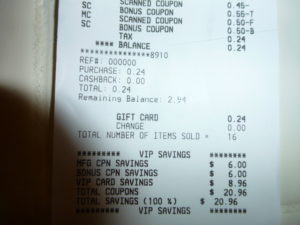 In the course of a month a few items here and there can add up to nice donations. I can still accomplish something by doing what I am doing anyways without having to go to extremes.
Due to my work requirements, I can only donate time/volunteer very irregularly at my favorite causes, including the Humanist Community Centre, but shopping on my own time helps me to still contribute to causes, that matter to me, on my own schedule.
Of course you could argue one cannot live of paper towels and chocolate. Where's the real food? Well, I did get that at Safeway last night, produce meat and all, not a single junk food calorie (with exception of three packs of ramen from the youth shelter wish list, free of course). I know I promised a second installment of how to coupon for produce, where I will explain just that. It's in the works, I swear!
Anyways, back to the point I was trying to make, you can live frugally and use your frugal living skills whilst still helping others at the same time. And little things add up over time…it's like the latte effect, but in a good way, LOL!
How do you do it?
Find a blog local to your area that does coupon matchups (for Phoenix I personally follow TheCentsableShoppin but there's a ton of others out there) and read up on your local store rules. These bloggers do 98% of the work for you for free. All you have to do is start printing/collecting coupons and shop. That's it.
There's even matchups out there for Wholefoods and Trader Joe, so no excuses there! Or if you don't want to deal with food related couponing, focus on a drugstore chain, such as CVS and Walgreens and save money on health, beauty and household supplies only. It really is doable and much easier than you think! I tend to do drug stores for a few weeks at a time to stock up and then take a break for a few months, because it takes a bit of effort to roll "store money" and after a few weeks you'll be set with shampoo, deodorant, razors and aspirin for quite a while.
Considering the money I save, for me it is a good return on investment for my time. If you think you don't have time, I challenge you to look at some of your time sucking activities (maybe watching TV, hello???) and consider replacing some of it with couponing for just a limited number of weeks, to try it out and then reevaluate priorities. Just think of all the extra money you'll have to put into VTSAX 😉
Once you get the hang of it, couponing really does not take a ton of time, as long as you don't take it to extremes and chase every deal out there. Just don't get sucked in, ok?
If you are interested in following my pet shelter donations so you can help a shelter in your area, I write about the deals I find here.
Hey and if shopping is really not your thing, how about putting any of your other mad skills to good use for worthy causes? There's always something we can do!