Playing with FIRE movie screening in Phoenix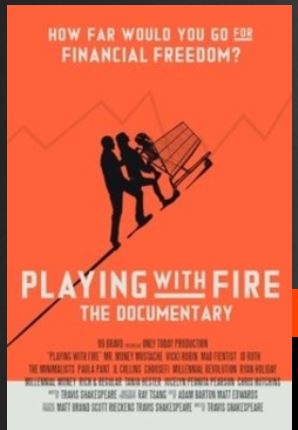 OMC, I did a thing! There's this movie I've been wanting to see for a while.

Playing with FIRE follows a young couple and with a small daughter on their path to financial independence. It also features several other people in the FIRE community, many of whom I have had the privilege to meet over the last few years.
Over the course of this summer, that movie has been playing in all major cities and I have not been able to align our travels with one single showing. Literally always a day late and a dollar short, well maybe not really a dollar short, but same outcome: NO movie to watch for me!
The greater Phoenix area FIRE community already organised events around this movie and they were all way before we came back to the valley.
It was clear, that if I wanted a shot at watching this thing, I'd have to request a showing myself. So I did!
It's scheduled December 9th at 7:30 and we'll have to sell at least 78 tickets to make it happen. I have posted about it in a couple of local groups and others have helped spread the word and so far we have sold about 20 tickets within the first 24 hours, 58 more to go at the time of this writing (11/14).
If you are like me and have been wanting to see this for a while, here's another chance! Or maybe you are part of my humanist tribe and have been wondering what all this FIRE stuff is about, here's a way other than my ramblings, to learn about the FIRE movement.

We are also planning on a gathering before and/or after the movie, to chat and mingle! It's going to be FUN!!! So, let's make it happen!!!
You can get your tickets here! Bring a friend or two!!
What is super cool about all of that, is that ANYONE can us TUGG request a showing of this or any other movie in their film library. What a great way to support independent film makers!